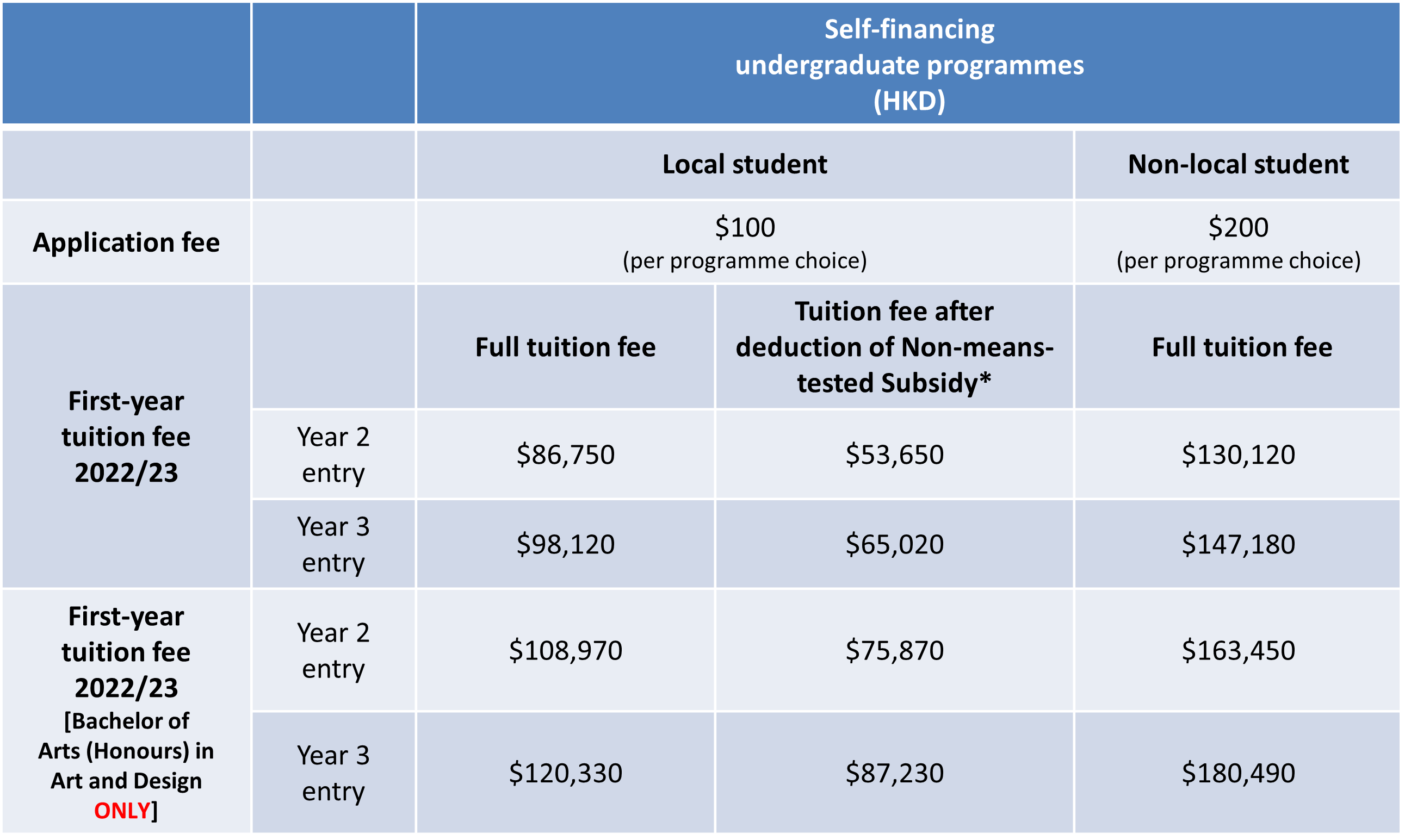 *Non-means-tested Subsidy (AY2021/22: HK$33,100) has been deducted, which is only applicable to eligible Hong Kong students. The amount of subsidy for AY2022/23 will be updated upon EDB's announcement.
Remarks:
1. Starting from the 2019/20 cohort, HSUHK may adjust the annual tuition fee for the subsequent years of study according to the Composite Consumer Price Index (CCPI) announced by the HKSAR Government.
2. The Non-means-tested Subsidy Scheme is tenable for the normal duration of the programme.
Bursaries
To full-time local students, the Government is providing:
Financial Assistance Scheme for Post-secondary Students (FASP)
Non-means-tested Loan Scheme (NLSPS)
Non-local students who require a student visa to study in Hong Kong need to fund their own study and living expenses in Hong Kong.
On-campus Accommodation
Approximately 1,200 bed places are currently available. Senior-year non-local students can submit application for on-campus accommodation if needed, which is no guarantee.