Application fee for each programme is HK$100 (Local Applicant) / HK$200 (Non-local Applicant). You should settle the outstanding amount on or before the due date shown on the debit note which can be downloaded from the HSUHK Undergraduate Application System.
Below are the tuition fees in 2022/23: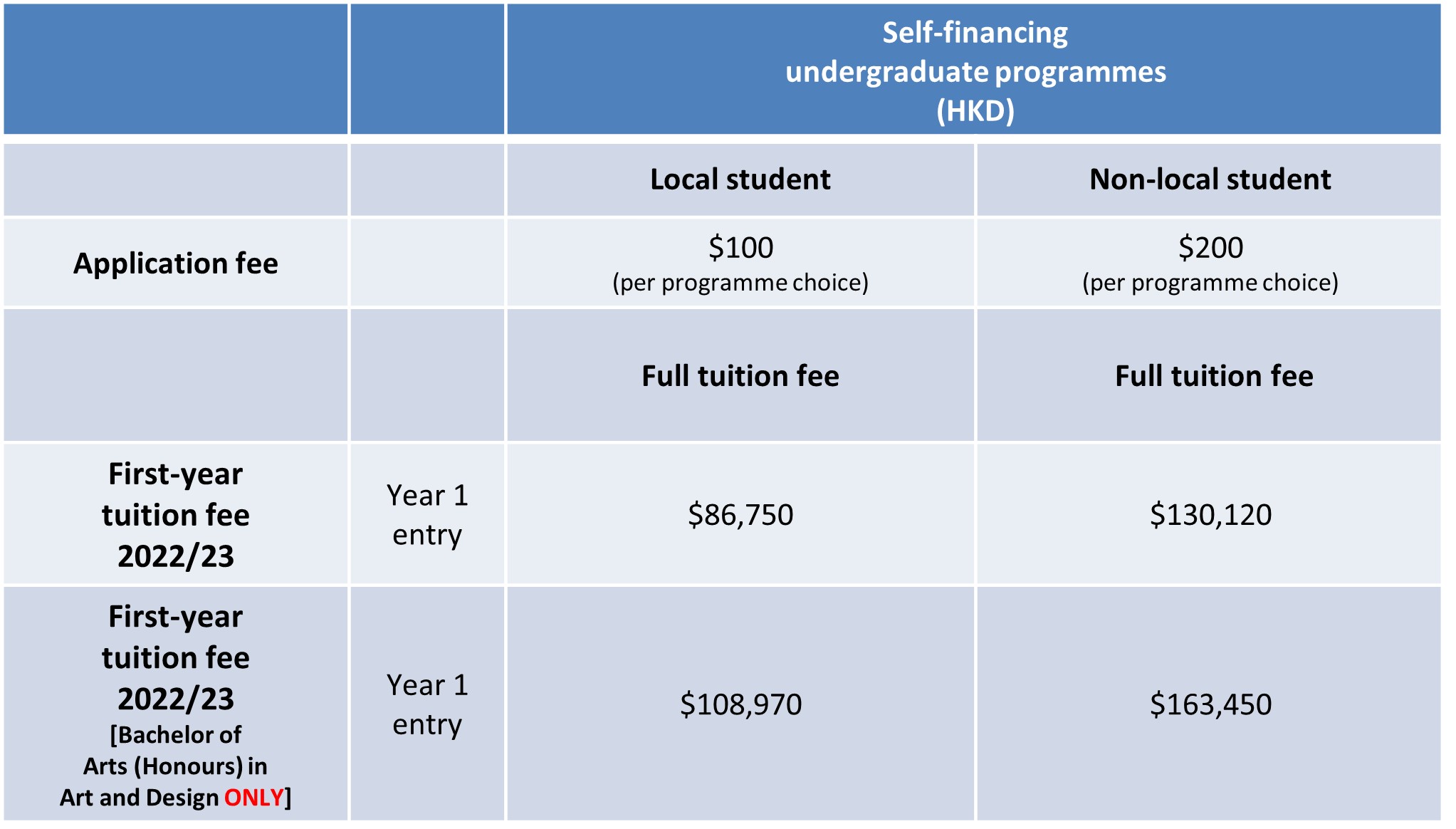 Remarks:
Starting from the 2019/20 cohort, HSUHK may adjust the annual tuition fee for the subsequent years of study according to the Composite Consumer Price Index (CCPI) announced by the HKSAR Government.
Non-local students who require a student visa to study in Hong Kong are not eligible to apply for loan / subsidy from The Government of Hong Kong Special Administrative Region (HKSAR). You will have to fund your own studies and living expenses in Hong Kong.