HSMC Graduation Ceremony 2018
The Graduation Ceremony 2018 to be held on 5 December 2018 (Wednesday) at the College Hall. Detail is as follows: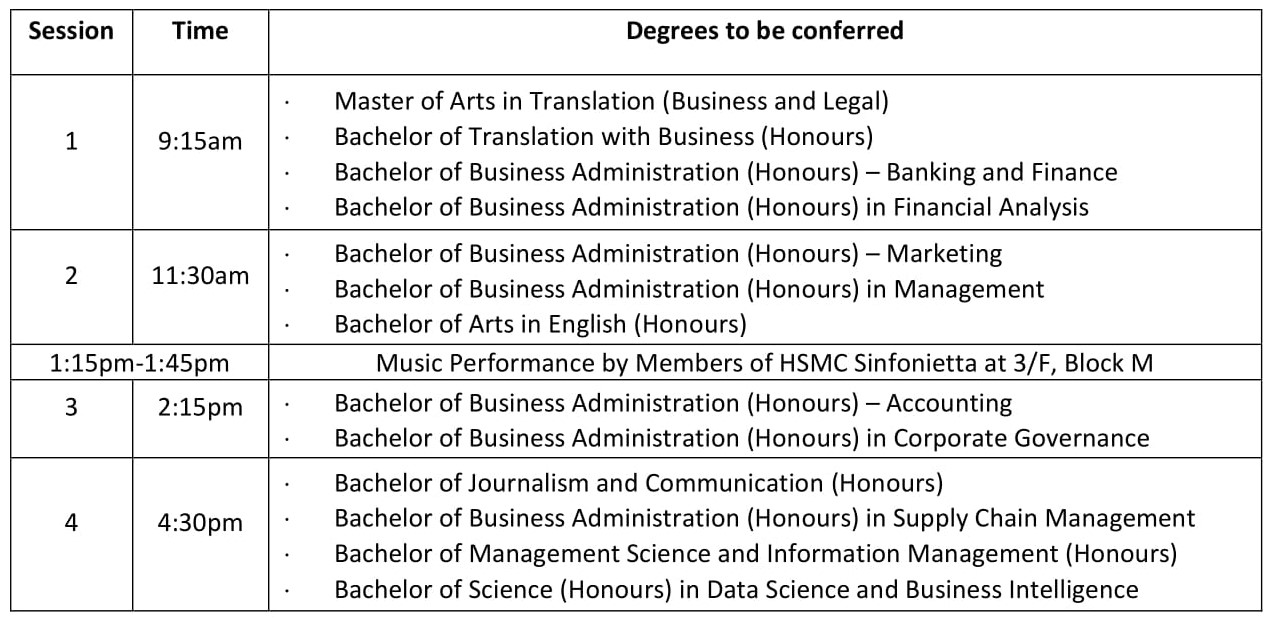 Graduands are required to register online at https://ecampus.hsmc.edu.hk/uss/ on or before 2 November 2018 (Friday) to confirm attendance and request for two guest tickets. Graduands who do not complete the registration by the deadline will be regarded as NOT joining the Ceremony. Request for additional guest tickets will not be accommodated and guest tickets will not be re-issued due to loss or damage. After receiving the registration by graduands, the invitation card and guest tickets, if requested, will be posted to graduands by late November 2018.
Graduands attending the Graduation Ceremony are required to be in academic regalia with hood and mortarboard, and to be seated at the designated seating area 20 minutes before the event time.
Purchase/Rental of Academic Regalia
Graduands may contact SimPro Studio, the service provider of the College, at (852) 3585 8531 / 6825 3726 or any other academic regalia providers for rental/purchase of the academic regalia. Graduands may refer to the sample of academic regalia at https://registry.hsu.edu.hk/graduates/academic-regalia-specifications/